Next Generation
Everything we accomplished on the BWB over the last 30+ years has brought us here. So, think of JetZero as a 30-year old company with the energy and agility of a startup.
Infrastructure Compatibility
Improved Cabin Experience
Designing
for Ultra-Efficiency
Traditional tube-and-wing planes have reached the end of the road on efficiency gains. We also face a new era of steep increases in fuel cost. That's why starting with an airframe that cuts fuel burn and emissions in half is the best first step for sustainable aviation.
Infrastructure Compatibility
The JetZero blended wing aircraft integrates seamlessly into existing airport infrastructure. Its single-deck design fits existing runways and gates.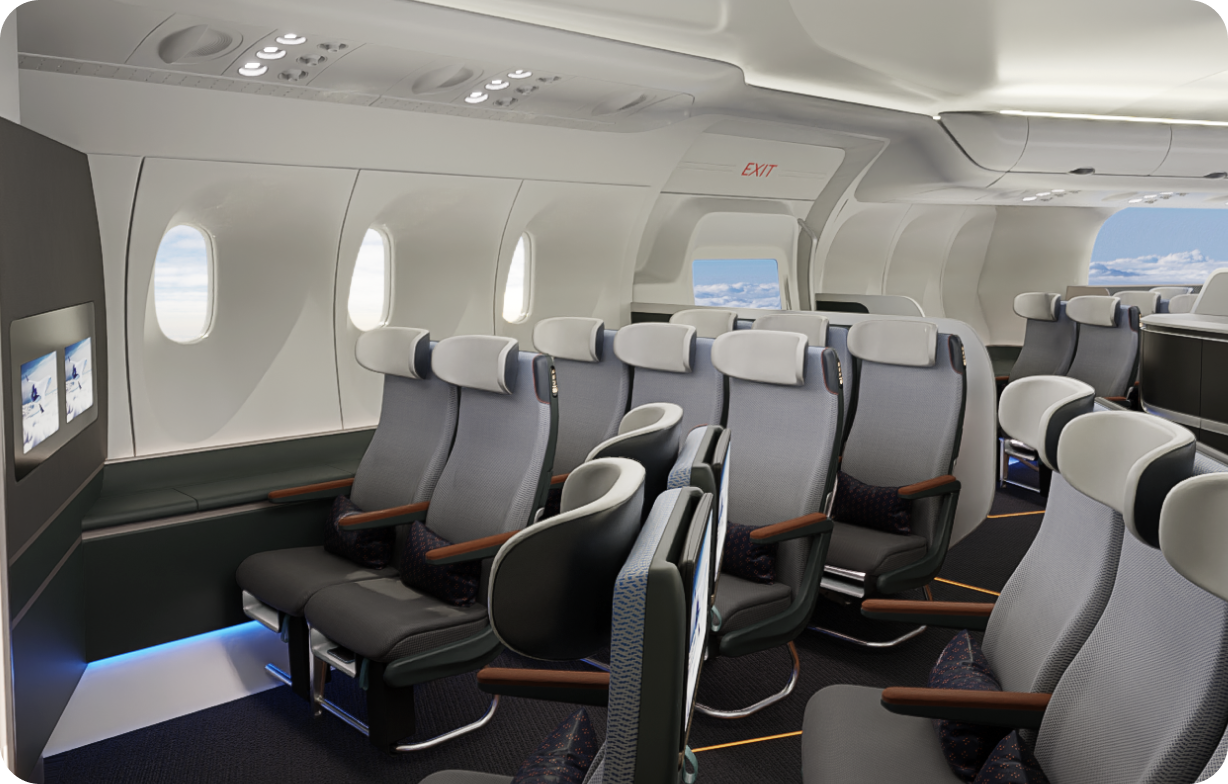 Improved Cabin Experience
The blended-wing shape offers a unique opportunity to move past the space constraints of tube-and-wing aircraft, raising the bar for passenger and crew comfort. We've designed a flying experience people will love.
Faster Turn Times
Our unique cabin layout provides more aisles and more bin space with a dedicated place for every passenger's carry-on bag. The result will be reduced turn times and improved operations for airlines and airports.
Less Community Noise
Mounting the engines on top results in much less noise. In fact, to the surrounding community, it sounds 4-times farther away than a traditional tube-and-wing plane.
Multi-Mission Platform
Our design allows the JetZero BWB to serve many missions. Already engaged with commercial airlines and freight companies, JetZero offers the best path toward achieving their ambitious sustainability goals. The US Air Force has also laid out its climate impact goals and has supported our development of a commercial jet with capability to provide a military variant as a tanker or freighter.